News
Thought we could run the map dod_carentan on the Annex today for the benefit of those who have matches on it in SLDL.
I'm going to start it now and run it for a few hours.
If you get sick of it, there's always Futurama, which will be running a normal mapcycle.
And good luck and hard fight to all those who have an SLDL match today :)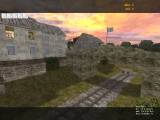 | | |
| --- | --- |
| Sunday, November 07, 2004 | |